After discussing the figure of Alfred Cortot, let's now focus on another essential figure in the French tradition: Nadia Boulanger (1887-1979). A student of Cortot herself, Nadia Boulanger was a pianist and educator who taught numerous musicians (thousands, in fact!). She is remembered as a woman who was very strict yet incredibly liberal and open-minded at the same time.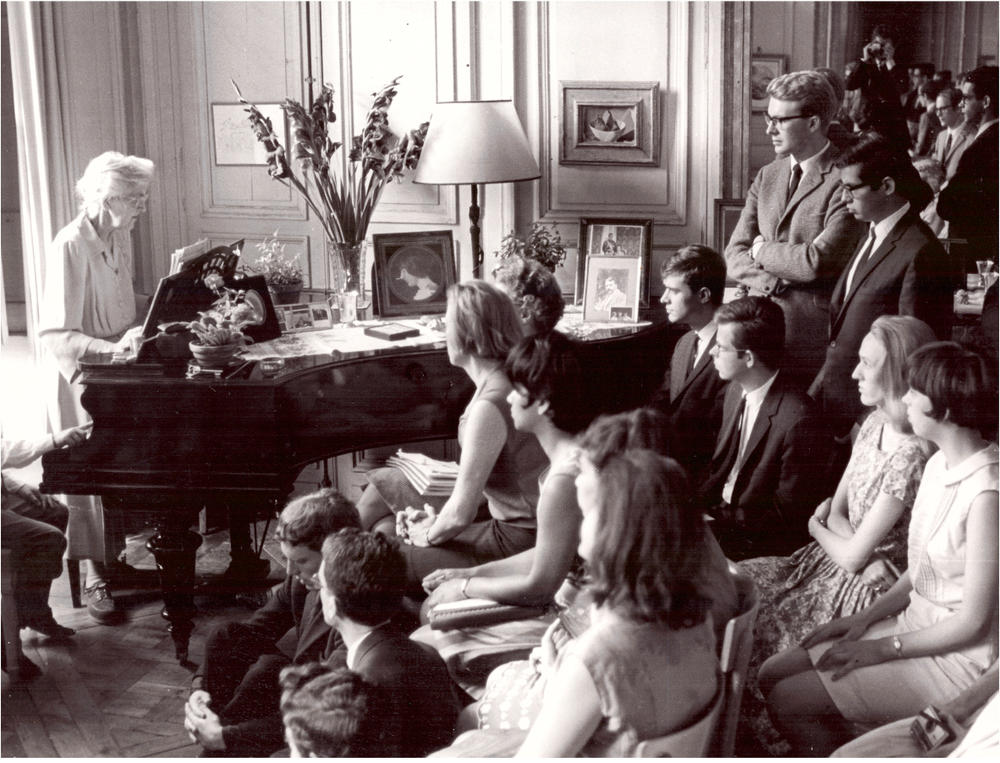 Nadia Boulanger, born into a musical family - her father, Ernest Boulanger, was a composer himself - initially had an interest in composition, but she abandoned it after the premature death of her sister Lili in 1918. She was a direct student of Gabriel Fauré, a composer whom she loved throughout her life and with whom she shared a sense of reserve and grace. From 1921 until her death, she taught at the American Conservatory in Fontainebleau. She became the first woman to conduct the Boston Symphony Society Orchestra (1937) and the New York Philharmonic Orchestra (1939).
Not only was Nadia Boulanger fundamental to the panorama of French and European culture, but also to that overseas. It is sufficient to think of Aaron Copland or Elliott Carter, whom Boulanger encouraged to explore traditional forms of American music such as gospel or jazz. Let us also recall her close friendship with Stravinsky, whom she defended and supported numerous times during the lengthy controversies surrounding the performance of The Rite of Spring and his overall position in European musical culture.
To better understand the personality of this remarkable woman, it is both useful and enjoyable to watch the beautiful film dedicated to Nadia Boulanger by director Bruno Monsaingeon. The release of the film was accompanied by a text that eloquently captures the feelings that students must have experienced when coming into contact with her. Let's read some excerpts: "It is hard to imagine today the prestige of Nadia Boulanger, the High Priestess of Fontainebleau, as she was sometimes called. For Nadia Boulanger was and remains a legend. In the wake of Aaron Copland in the early twenties, it seems that all of America's musical talents descended upon Paris to benefit from the advice of 'Mademoiselle,' to the point that there must hardly be a city, if not a small town, in the North American continent that did not harbor at least one famous or obscure student of Nadia Boulanger – the mentor and moral conscience of a (temporarily?) vanished world." The excerpts beautifully convey the reverence and impact Nadia Boulanger had on her students, showcasing her legendary status and the profound influence she wielded in the musical world of her time.
Nadia Boulanger's classes primarily focused on keyboard harmony, delving into the works of all the great composers to uncover their secrets and reveal their creative processes. The power of Boulanger's teaching activities was centered around analytical work. She believed that "sight-reading is like life. The initial intention is to start from the beginning and reach the end. Never stop. Never stop life. It must continue, even with a mistake, even if we believe we are repeating ourselves." Boulanger emphasized the importance of continuous learning and perseverance, drawing parallels between music and life itself. She encouraged her students to embrace mistakes as part of the learning process and to strive for continual progress. Her approach fostered a deep understanding of music and a commitment to ongoing growth and exploration.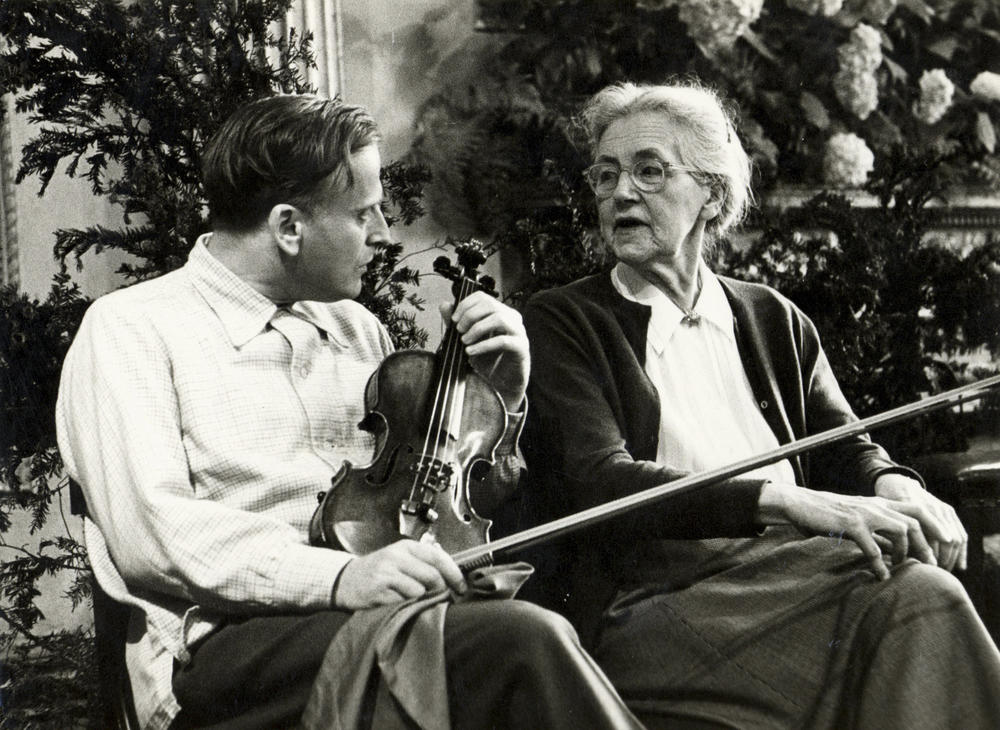 According to what her students report, her method was different for each student – because she believed that every student has a unique creative quality that needs to be supported – but, in general, she favored a strict and demanding approach. Just think about what Daniel Barenboim tells us: during his first lesson at the age of 12, she suddenly asked him to transpose a Bach prelude into another key. Her teaching philosophy is completely devoted to music, to the point of considering research and studies as a way to transcend ourselves, our daily habits, and limitations.
According to Georges Steiner, "Boulanger's dedication to the act of teaching was absolute, 'totalitarian' in the most uncommon sense. Her inherent understanding that talent, creativity are not bound by social justice guaranteed not only her own elitism but that of her students. She bestowed upon them the confidence to become what they were. It is the ultimate gift of a Master."
When discussing Nadia Boulanger and her era, it is important not to forget that the figure of a single woman fully dedicated to the study of music was undoubtedly revolutionary. Despite living a predominantly sedentary life, completely devoted to teaching, Boulanger was able to "travel" from her own home. In fact, the range of her archived letters at the National Library of France is boundless. This correspondence is highly interesting, considering the fact that Boulanger was a person who did not particularly enjoy discussing her feelings or engaging in gossip. It is not by chance that Boulanger herself ensured that this correspondence would only be catalogued 30 years after her death. Among these letters, we can witness how she, too, experienced emotional entanglements despite her apparent rigidity.
It is a valid question to ask today what survives of her teaching and method. Firstly, her numerous students, all of whom have embarked on different paths – consider composer Michel Legrand or producer Quincy Jones, for example – only continue to perpetuate her memory by recounting the anecdotes that surround this immortal musician. Additionally, her discipline and availability still serve as a model for many educators who study her teachings for their own benefit, in today's world where the virtual realm has completely disrupted traditional concepts of teaching. As she wrote in 1945, "The teacher is merely the soil. The more you teach, the more you remain in touch with life and its positive results. All things considered, I sometimes wonder if the teacher isn't the true student and beneficiary."